Born on April 16th, 1866, Jose de Diego is remembered as The Father of the Puerto Rican Independence Movement. This is due to his fierce advocacy for Puerto Rican enrichment and independence from both Spanish and American rule.
Striving For Puerto Rican Independence
Throughout his early adulthood, de Diego would write about political issues in Puerto Rico. In 1892, he earned his law degree and set up a practice in Arecibo. He was still advocating for Puerto Rican independence and would continue to work in politics, eventually earning a statesman position.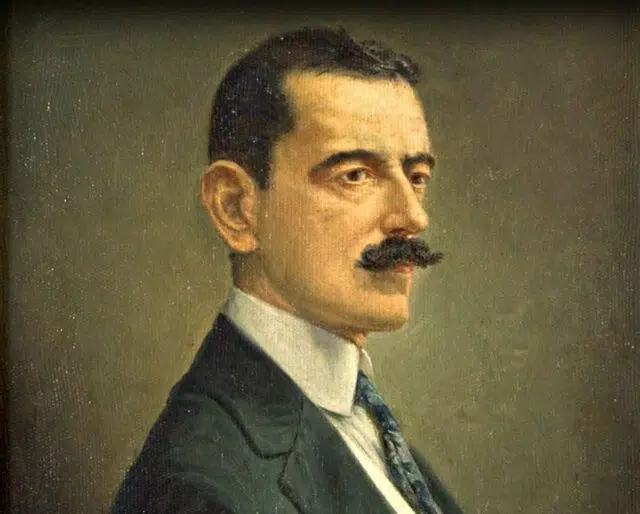 He resigned from this position after finding himself one of the appointees to the Executive Council of Puerto Rico by American President William McKinley. Instead of being a political leader in America's Puerto Rico, de Diego decided to step down from his seat to assist in founding the Unionist Party in 1904. 
Through this, he and people such as Antonio R. Barcelo and Luis Munoz Rivera were able to convince the Spanish Liberal leader Práxedes Mateo Sagasta to support Puerto Rican independence. 
His pride in his culture and the people of Puerto Rico is obvious in reading any of his poetry. Notable poems include Cantos de Rebeldía, Pomarrosas, and En La Brecha to name a few. En La Brecha addresses all those persecuted and contains themes of rising above suffering and pain. De Diego encourages the reader to, "¡Levántate!, ¡revuélvete!, ¡resiste!" and be strong in the face of adversity. 
José de Diego: En la brecha
¡Ah, desgraciado, si el dolor te abate,
si el cansancio tus miembros entumece!
Haz como el árbol seco: reverdece,
y como el germen enterrado: late.
Resurge, alienta, grita, anda, combate,
vibra, ondula, retruena, resplandece…
Haz como el río con la lluvia: ¡crece!
Y como el mar contra la roca: ¡bate!
De la tormenta al iracundo empuje,
no has de balar, como el cordero triste,
sino rugir, como la fiera ruge.
¡Levántate!, ¡revuélvete!, ¡resiste!
Haz como el toro acorralado: ¡muge!
O como el toro que no muge: ¡embiste!
A Lasting Legacy
Jose de Diego's legacy lives on in Puerto Rico, with countless streets, schools, and highways named after him, in addition to the annual celebration that takes place in April and this year falls on April 16th. So much of what de Diego advocated for was Puerto Rican pride. Jose de Diego Day celebrations are usually a festival of color, food, dance, and traditional Puerto Rican culture.